Governance & Accountability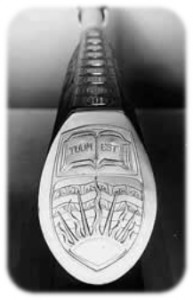 In terms of the provincial legislative context, important distinctions exist between a university and other agencies or crown corporations, distinctions founded in long traditions and legislative support for the autonomy and independence of universities as seats of knowledge.
The University Act sets out the responsibility of the Board of Governors for the management, administration, and control of the property, revenue, business, and affairs of the University.  Provincial financial reporting requirements, environmental and workplace codes also apply. Within this legislative context, the Board of Governors retains wide latitude to set policy for the University.
The Board of Governors must ensure that the University is well managed and that procedures are in place to review all aspects of its operations with a view to increasing quality. The Office of the University Counsel maintains a PDF collection of all policies approved by the Board of Governors, as well as associated procedures and guidelines currently in effect.
It is also the responsibility of the Board of Governors to monitor the fiscal vitality of the University, and to determine that all possible areas of revenue enhancement are pursued.
It is important to note that responsible stewardship of public resources is mandated throughout the University.
UBC is committed to the core values of academic freedom, advancing and sharing knowledge, excellence, integrity, mutual respect, equity, and the public interest.  These values are outlined in UBC's Place and Promise strategic plan. The Summary of UBC Policies & Expectations for UBC Faculty & Staff and the UBC Stewardship Statement further underline that all UBC persons are expected to adhere to the highest ethical standards when engaging in UBC-related activities.