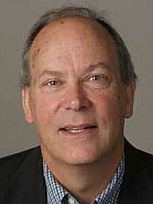 Dr. Richard Johnston is a Professor in UBC's Political Science Department, as well as holding the Canada Research Chair in Public Opinion, Elections and Representation.  He is also a Marie Curie Research Fellow at the European University Institute, Florence and Director of the Centre for the Study of Democratic Institutions.
From 2006 to 2009, he was Research Director for the Annenberg Study and Professor of Political Science at Penn.
Richard has published articles in CJPS, AJPS, BJPolS, JOP, Electoral Studies and other journals, and chapters in numerous edited volumes, and has won four APSA organized-section best paper prizes and three book prizes.
As a Marie Curie research Fellow, Richard is the Visiting Scientist on ELECDEM, a collaborative venture for training young scholars in the area of elections and democracy.
He was principal investigator of the 1988 and 1992-1993 Canadian Election Surveys, a consultant to the 1996 New Zealand Election Study, and an Advisory Board member for the 2001, 2005, and 2009 British Election Studies.  He was on the Planning Committee for the 1998 US National Election Study Pilot, co-investigator on the major collaborative research initiative, "Equality, Security, and Community" at UBC and on the 2000 National Annenberg Election Study at the University of Pennsylvania.
His central preoccupation is with public opinion, elections, and representation, with special reference to campaign dynamics and the role of information. He is also interested in connections among social capital, civil society, and support for the welfare state.